Hybrid Pad Designer
Opalescence is a cinematic pad designer, created for the purpose of crafting hybrid (Orchestral/Electronic) evolving Pads, with 22 sequencer-based effects.
Opalescence helps you design non-static, dynamic Hybrid pads, covering the whole dramatic spectrum, from lush and creamy, to aggressive and dirty.
Opalescence consists of 2 main modules. Module A has 15 orchestral raw instrument to choose from, with different variations for each (articulations, playing techniques, dynamics...):
-Basson
-Cello section -Clarinet
-Double Bass section -French Horn
-Flute
-Harmonica
-Oboe
-Organ (Manual) -Organ (Pedal) -Trombone
-Trumpet
-Trumpet Mute
-Viola section
-Solo violin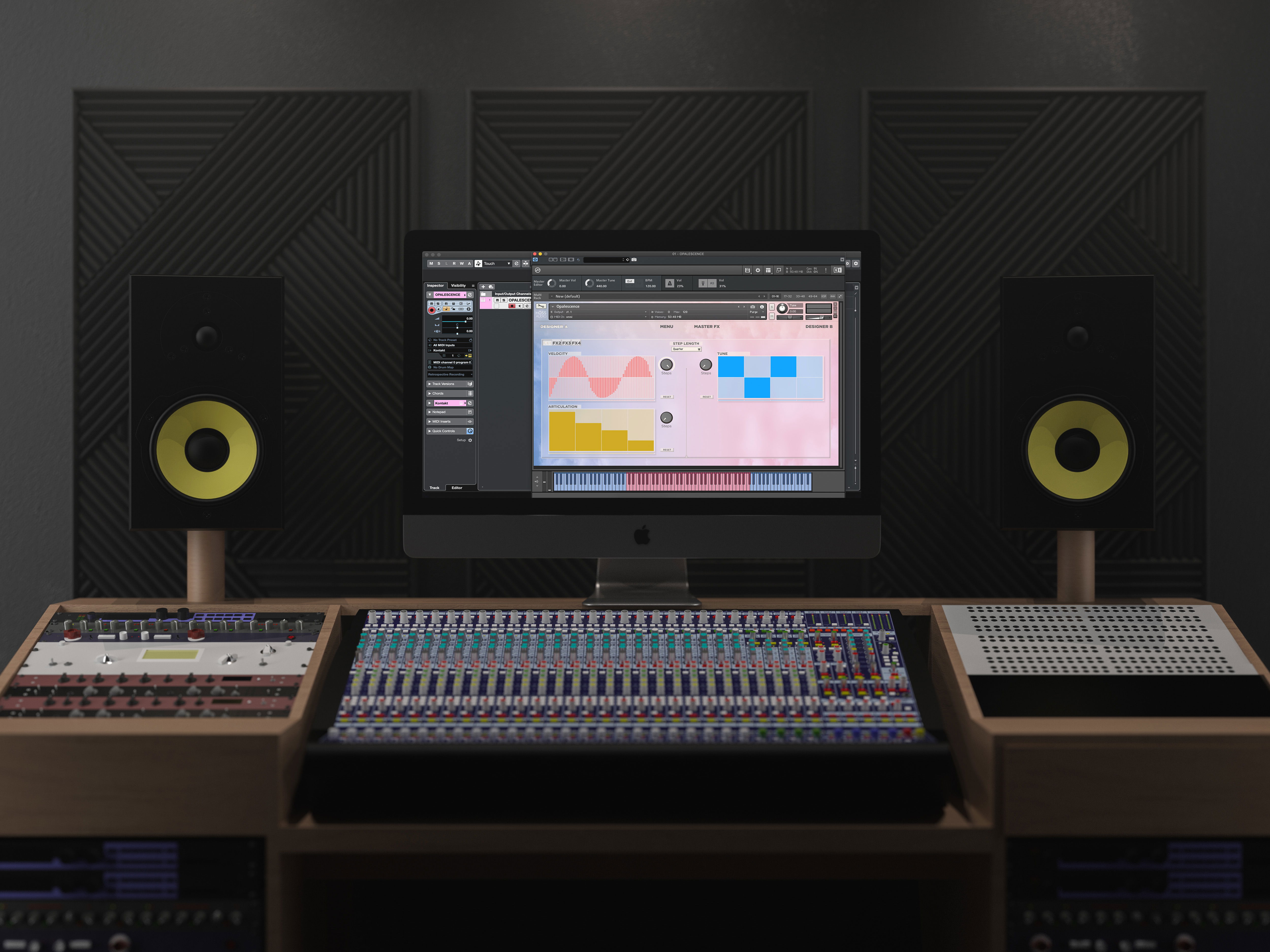 Module B consists of 2 separate wavetables with an infinite selection of waveforms for each wavetable, from a simple sine wave to the most complex waveforms.
Each module has its own HP and LP filter, as well as volume controls and separate ADSR envelopes.For each module, the user can access the "Designer" page, (Designer A and Designer B), for an number of 11 Sequenced effects table for each module (Lofi, drive, chorus, flanger, Articulation,PWM ...)
Alongside the sequenced effects for each module, Opalescence has a Master FX page that includes: Reverb, Delay (Modern, tape, diffusion) and a 3 band EQ.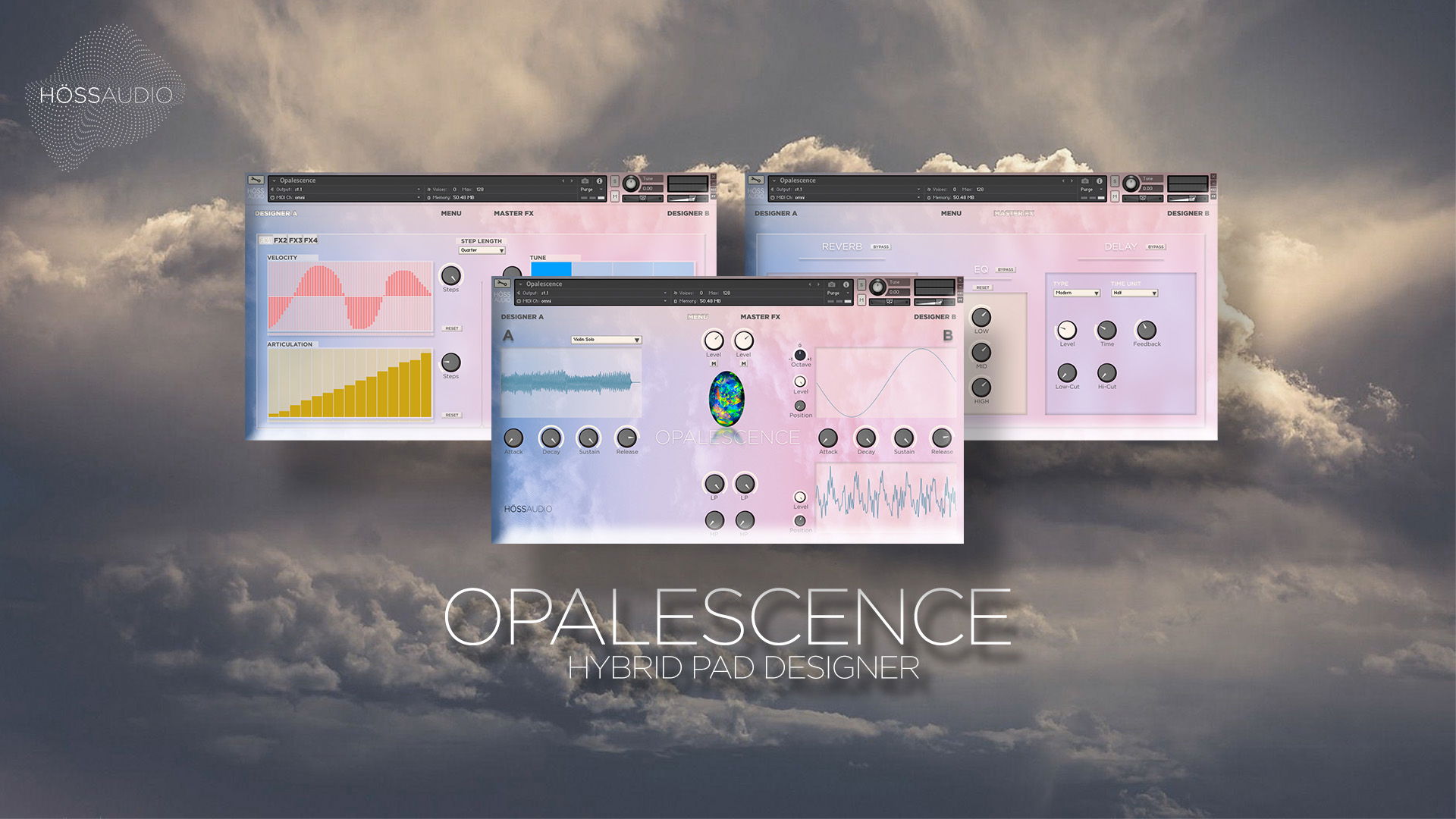 Technical Specs:
-2 Modules A and B with separate controls
-333 stereo sambles (24bit) and 2 wavetables
-15 Orchestral sounds
-2 Separate wavetables
-22 sequencer-based effects
-3 Master effects
- 15 crafted presets, designed with film music composers in mind. -1 Hidden gem for maximum stereo width.
| | |
| --- | --- |
| Product Type: | NI Kontakt Instrument |
| Use With: | Kontakt FULL 6.5.2 or Later |
| Size: | 0.49 Gb |
| Category: | Hybrid Instrument |
| Factory Presets: | 15 |